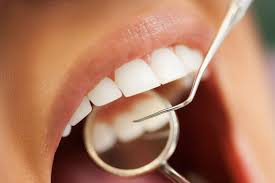 What is orthodontic?
Orthodontic is a dental care department in good orthodontist hospital or dentistry which provides treatment to you and your family for correcting your teeth and jaw as well as align their position if that is improper by birth. Different tools including clinic examine, teeth history, plaster models and teeth X-rays or photographs are used to identify that either you have need of orthodontic treatment or not. If you need an orthodontic treatment than a dental plan is developed for your treatment.
Who should visit the orthodontist?
If you are facing any of below problem you should go for orthodontic treatment to fix the issue.
Open bite- When you have space between your teeth line while closing your teeth or biting teeth together because you upper and lower teeth do not touch each other.
Gap- Space or gap between your teeth because of missing teeth or due to misaligned teeth.
Improper midline- If your upper teeth and lower teeth do not match properly then they does not make a perfect midline.
Crowded- When your gums are crowded with one extra tooth in one place of gum that goes out of teeth line and looks ugly while you smile.
Buck teeth– It is a condition when your upper teeth stick out to your lower teeth while you close your teeth or while biting.
Cross bite– If your upper teeth don't come right down opposite lower teeth while biting or on closing your teeth.
Under bite- When your upper teeth are backward or forward away from lower teeth.
Different orthodontic treatments
Depending on the condition of patients different techniques are used to treat them. These techniques may include fixing the issue or removing extra teeth.
Fixed appliance- different techniques are used to fix the problem of the patient which include braces, fixing gap maintainer and fixed appliances. Braces are made of different type and different materials are used to make these braces which include clear braces made of special plastic and thin wires and metal braces made of stainless steel and small stronger rubbers and wire. Tightening the wires of braces put force on teeth muscles and helps to straighten the teeth. Fixed gap maintainers are fixed on teeth to manage the gap and fixed appliances are the last option to treat teeth issues.
Removable Appliance- These removable appliances include lip and cheek bumper, palatal expander, headgear, removable retainer and jaw repositioning appliance etc.
Interface
Natural teeth are very precious and any artificial technology cannot replace natural teeth that's why handling teeth problem with great care and attention is very important. Riverdale Orthodontics understands your teeth and provides best orthodontic treatment to your teeth. We reduce the risk of losing your natural teeth by aligning them properly. We provide a healthy smile to our patients with the best treatment. Our perfect orthodontist in Melbourne is very expert and available 24/7 and we provide free teeth examine for the first time.